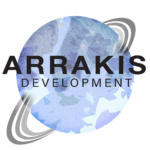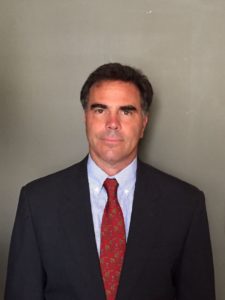 Managing Partner
Jim Crisanti
Jim Crisanti has worked in the global electric power, real estate and finance industries for over 25 years.  He has extensive experience in structuring and financing (both debt and equity) domestic and international independent power projects. He has led due diligence and acquisition teams throughout much of his career for major Wall Street Investment Banks and is proficient at financial modeling, contract negotiations and the solicitation of financial institutions for the funding of independent power projects. As such, he has acted as owner, investor, advisor and/or financier for dozens of projects that have both reached financial close and been constructed in countries located in North and South America, Asia and Europe.
Representative Accomplishments
Financial modeling and structuring of an 80 MW diesel-fired plant in Panama which won an emergency tender RFP for 200MW of electric power

Secured $750 Million in Rule 144A debt financing for Sithe Energy's 1000 MW gas-fired power plant in upstate New York

Financial closing for $150 Million of debt financing for the Dayabumi Salak Pratama geothermal power generation project in Indonesia, utilizing an Overseas Private Investment Corp (OPIC) loan and Rule 144A  bonds

Raised $65 Million in debt from Hong Kong banks for the 200 MW Wuhu Shaoda coal-fired power project in Anhui Province, People's Republic of China

Financial advisor and due diligence  lead for 250 MW Philippines coal plant valued at $215 Million

Financial advisor for a diesel power plant using Rule 144A debt financing for Bauang Private Power Corporation – valued at $85 Million
Career Overview
From 2011 to 2016, Mr. Crisanti served as a senior vice president for International Electric Power in Pittsburgh, evaluating the economic prospects of power projects in North and South America and Asia.  He also led or participated in the structuring of power purchase agreements, financial arrangements and EPC contracts.
Previously, Mr. Crisanti worked as an investment banker for 10 years, reaching the level of Vice President at Salomon Brothers Inc. and Senior Vice President at Lehman Brothers Inc.  He arranged financing for real estate and power projects using a variety of financial products, including privately-placed debt and equity, commercial bank debt, common stock IPOs, Rule 144A and public debt offerings, sale-leaseback transactions and secured lease obligation bonds.  Power projects successfully financed include those using fuels such as coal, natural gas and gas-fired cogeneration, biomass and geothermal steam.
Today, Mr. Crisanti works with other professionals at Arrakis structuring and financing independent power and water project developments and acquisitions.  Specifically, he has overall responsibility for transaction execution, including the negotiation of power purchase agreements and other contracts, financial structuring and procurement, and aiding in the creation of pro forma financial models.
He received dual BS degrees in Electrical Engineering and Business Administration from Washington University in St. Louis, and an SM (MBA) degree with a concentration in finance from the Sloan School at Massachusetts Institute of Technology.He also holds the designation of Certified Financial Planner.™
 LET´S PROVIDE POWER AND WATER TOGETHER