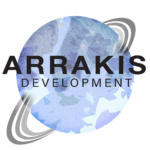 The partners of Arrakis Development have substantial international expertise in the development and financing of infrastructure projects.
We have worked in over 60 countries on a variety of power generation projects, private-public partnerships and groundbreaking initiatives. We look forward to bringing our experience to bear in the successful completion of your infrastructure project needs.
Meet Our Advisors
Arrakis Development maintains a group of advisors with a broad and deep range of power generation and  relevant global experience. As our projects take us across the globe, our advisors are often the first people we engage to initiate our on the ground presence.
 LET´S PROVIDE POWER AND WATER TOGETHER