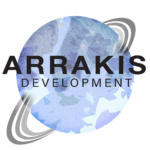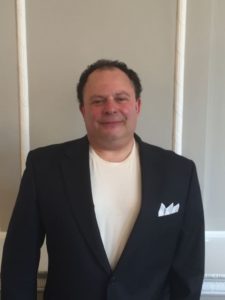 Managing Partner
Steven Adelkoff J.D
Mr. Adelkoff has over 25 years of experience in all aspects of the power, alternative energy and commodities industries. He has led teams in negotiation of domestic and international transactions involving commodities, power generation development, renewable energy development, and commodity exploration. His diverse skill set allows Mr. Adelkoff to meld legal, regulatory, tax and accounting disciplines so that transactional risks are understood and mitigated, resulting in sound financially structure projects.
Career Overview
In 2010, he co-founded International Electric Power LLC ("IEP"), functioning as CFO and Risk Manager. While at IEP, he led the successful bid to build, own and operate a 5MW solar generation facility. He later oversaw the successful sale of the project. He conducted on the ground financial due diligence efforts on an 84MW thermal facility in Karachi Pakistan, and finalized the sale of an 80MW project in Panama City, Panama.
He served as the President of a 501(c)(3) economic development  and impact investment organization, Renewable Manufacturing Gateway funded by the R.K Mellon Foundation and other institutional investors. Mr. Adelkoff oversaw various investments  in emerging manufacturing firms seeking to capitalize on the abundance of natural gas available through the Marcellus and Utica formations.
Prior to IEP he served as CFO, General Counsel and Board Member of Shariah Capital, Inc, a boutique investment bank, publicly-traded on the London Alternative Investment Market, specializing in Shariah compliant alternative investments. Mr. Adelkoff managed up to $350 million USD in Shariah compliant hedge funds with the Dubai Emirati government as the largest fund investor.
Mr. Adelkoff was a partner at K&L Gates, LLP, one of the world's largest law firms for 20 years. His practice areas included: off-balance sheet and structured finance; leveraged leasing; international project finance; securitizations; international and domestic taxation; renewable energy development; oil and gas exploration, securities and capital markets, and investment management.
Mr. Adelkoff received his Bachelors Degree from Rutgers University, MBA from Cornell University and JD from the University of Pittsburgh. He holds Series 7, 63 and 24 licenses and is a Chartered Alternative Investment Analyst (CAIA)
He is currently an Adjunct Professor teaching courses on  Business Ethics and Law for the MBA program at Rutgers University and Seton Hill College
 LET´S PROVIDE POWER AND WATER TOGETHER