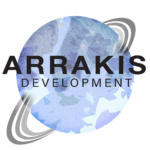 The advisors of Arrakis Development have extensive international project develop in the energy sector.
Fernando Barria
Fernando Barria M. is President of FB & Asociados, Inc., a consulting firm in Panama.
Mr. Barria has a Bachelors degree from Villanova University in B.A. in Business  Administration with a major in Finance.  He holds an MBA from Pace University in New York with a major in Corporate Finance and Markets.
Fernando has 35 years of banking experience, having worked for 21 years with Chase Manhattan Bank in Panamá, New York and Dominican Republic in multiple roles including in Operations, as Head of  Accounting Policy and Procedures, as Head of the Cost and Profitability Unit, and as Head of Treasury and Emerging Markets.  Mr. Barria also worked with HSBC for 13 years as Head of Treasury, Global Markets, and Global Banking with Regional Responsibilities for Central America, the Caribbean and some South American  countries.
Fernando was the former Director of multiple organizations including CIFI in Washington,  D.C., Hospital Santo Tomás in Panamá, Patronato de Nutrición, Club Kiwanis de Panamá and served as a former member of the Banking Clearing Committee of the Republic of Panama.
Mark Desantis
Mark is currently CEO of Roadbotics. Before he was chairman of kWantix Trading LLC, a commodity pool operation that buys and sells electricity in the day ahead and real-time power markets. He is also the former President & CEO and cofounder of  kWantera. In addition Mark  has also co-founded a number of other technology businesses and serves as director to several more.
A former CEO at the growing online tutoring company Apangea Learning (renamed Think Through Math), Mark's background in management consulting is complemented by his leadership roles within government. As a former management consultant for Booz Allen, he was the U.S. Managing Director of ANGLE Technology, PLC, a venture capital firm and consultancy.
Earlier in his career, Mark was the Director of Government Relations for Texas Instruments in Washington, DC and served in several policy positions in the U.S. Federal Government including as a Policy Analyst in both The White House and the late U.S. Senator, John Heinz. Mark holds a B.A. and M.B.A. from the University of Dayton, an M.S. in Technology Management from The American University and a Ph.D. in Public Policy from George Mason University.
Enrique Perez-Young
Enrique is a Board of Directors'  member and Executive VP of  Marketing for Energy Integrated Solutions, Inc. Additionally, Enrique is Founder/Managing Director of Energy Generation Services and former Regional Sales Director at Wood Group GTS. Both companies are focused in Power Generation services supporting international markets.
Enrique has 30 years of experience in different fields such as Telecommunications, Energy and Oil & Gas. He has  held leadership positions at Lucent Technologies, Petrolera Nacional, S.A. (Panama) and Texaco. He was appointed General Secretary of the Ministry of Public Works in Panama.
Enrique received a B.S. in Civil Engineering from Villanova University, MBA from  Interamerican University of Puerto Rico – INCAE and PMP from Universidad Tecnológica de Panama.
Trent Markell
Trent Markell is the founder of PF Engineers, a technical consulting firm providing independent engineering services to lenders, sponsors, developers, and various public agencies.  He is a registered professional engineer with over 24 years in the energy business, and has experience with power generation technologies ranging from large thermal plants to the latest technology renewable energy projects.  Throughout his career he has been involved with the design and/or review of numerous power facilities with a combined capacity in excess of 42 gigawatts.  Additionally, he has been involved in the evaluation of numerous ethanol and biodiesel facilities with a combined production capacity in excess of 2 billion gallons per year.  He holds a master's degree in mechanical engineering from Union College and a bachelor's degree in mechanical engineering from Rochester Institute of Technology.
Guillermo Jose
Guillermo Jose has more than 12 years of experience in areas such as M&A, management consulting, innovation, technology transfer and new business development. He has worked in firms such as Arthur Andersen, Deloitte and Heuristikx and specialized in the high tech and energy sectors. Most recently he has been involved in bringing new energy technologies to the market, designed the whole technology transfer office for the Mexican IEEE and successfully helped to create a couple of spin outs and startups in the energy sector.
Guillermo holds a BA in mathematics and economics from LSE, a BA in accounting from Universidad Iberoamericana, a Masters in information systems Management from Carnegie Mellon University, an MBA form IPADE business school, a Masters in Innovation and Enterprise development from Tec de Monterrey and a Masters in Finance from the National University of Mexico.
Paul Overby
Mr. Overby serves as the Honorary Consul for the Federal Republic of Germany in Pittsburgh.  He is also Founder and Chairman of the Board of the German American Chamber of Commerce, Pittsburgh Chapter.  He is a former US diplomat with assignments in the Middle East and was an executive in Bombardier's rail business.  Paul, who has founded and invested in various startups, holds a BA degree from Yale University and an MBA degree from Harvard Business School.
 LET´S PROVIDE POWER AND WATER TOGETHER