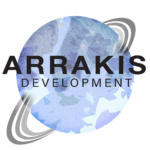 WE provide our partners and host country with fully functional and economically robust power generation or water treatment facilities.
We strive to achieve a winning scenario for all involved -  our partners, the host nation, the local population and our company.
Arrakis Development is a privately-held infrastructure project development and finance firm based in Pittsburgh, PA, (USA). We specialize in the development of both power generation and water processing projects, primarily in the Caribbean and Latin American markets.
Arrakis Development recognizes that technology providers, engineering and construction companies benefit from opportunities with reduced competition and improved margins. However, they often do not have the core competencies to participate in projects requiring development and structured financing expertise.
At Arrakis Development we successfully fill this much-needed gap through a cost effective and flexible approach.  We build an integrated project team consisting of our partners,  properly-vetted local talent and ourselves. Our proven track record spans from accessing international financing to understanding the challenges of working within different cultures and business practices.
Arrakis Development and its partner firms have considerable international business experience and operate in compliance with the regulatory framework governing business practices in foreign countries.
 LET´S PROVIDE POWER AND WATER TOGETHER